Olemno-Woocommerce Connector
Olemno's Woocommerce Connector technology makes it possible to integrate your existing web store with Olemno to sync products, inventory, orders, and more.
Features
Your brand's primary webstore needs to be a WooCommerce Store
You can import your products to Olemno using any of the 3 distinctive methods i.e. by selecting date range, by product ID or by Product Slug.
Initially, the imported product will be in approval pending state.
Olemno will review and enable or deny the products you imported.
Once approved by the admin, your products will appear on Olemno.
Product Inventory gets updated automatically on on either store once any order is created.
Orders for Olemno are fully integrated into your normal workflow.
Limitations
The product has to be published on your brands's WooCommerce store
Only Simple and variable Products will be imported.
Option name should be less than OR equal to three.
Variations should be less than OR equal to 100.
WooCommerce Store Products should not be virtual and downloadable.
Product should be purchasable (Product should have quantity and price).
Once you are signed up to the Olemno backend portal you can find the connector under the Configuration tab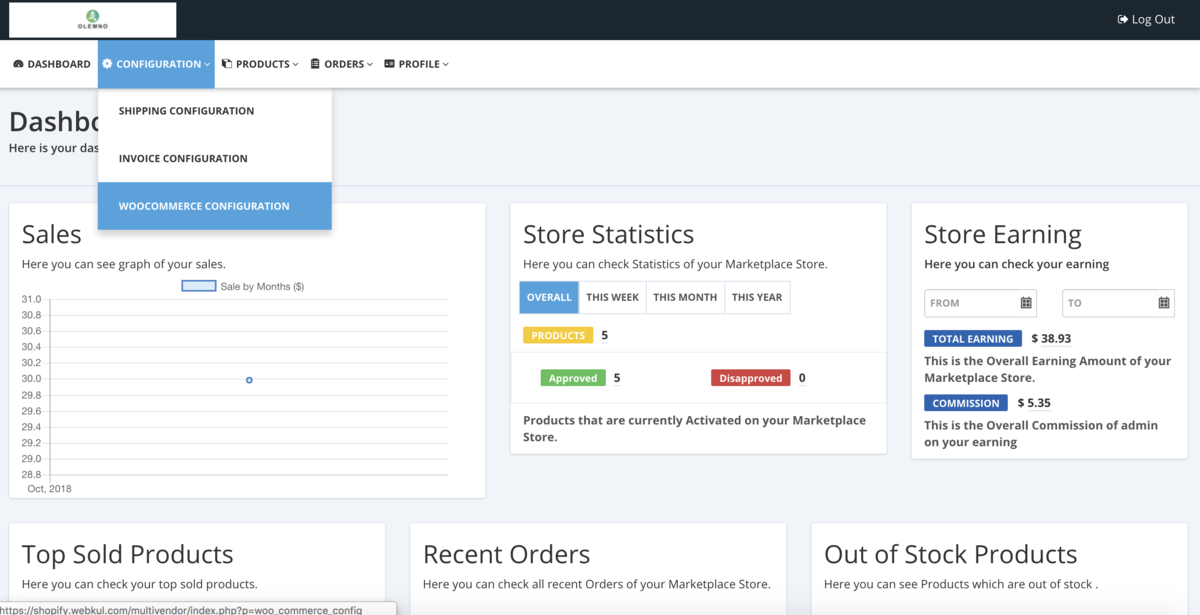 In this section, you need to provide your WooCommerce details.
This will allow integration of your brand's store with Olemno.


The following details are needed:
The WooCommerce Store URL from where you would like to sync the products.
Select the Weight Unit of WooCommerce Store's products.
Enter the API key and Secret key.