Getting Started with Prestashop Sync for Olemno
Olemno's Prestashop Sync technology makes it possible to integrate your existing web store with Olemno to sync products, inventory, orders, and more.

This means that products sold on Olemno will automatically sync into your regular workflow of order fulfilment and inventory management.



1. Once you are signed up to our Olemno's backend portal please download the Prestashop Sync Module under the tab Configuration and Prestashop Configuration.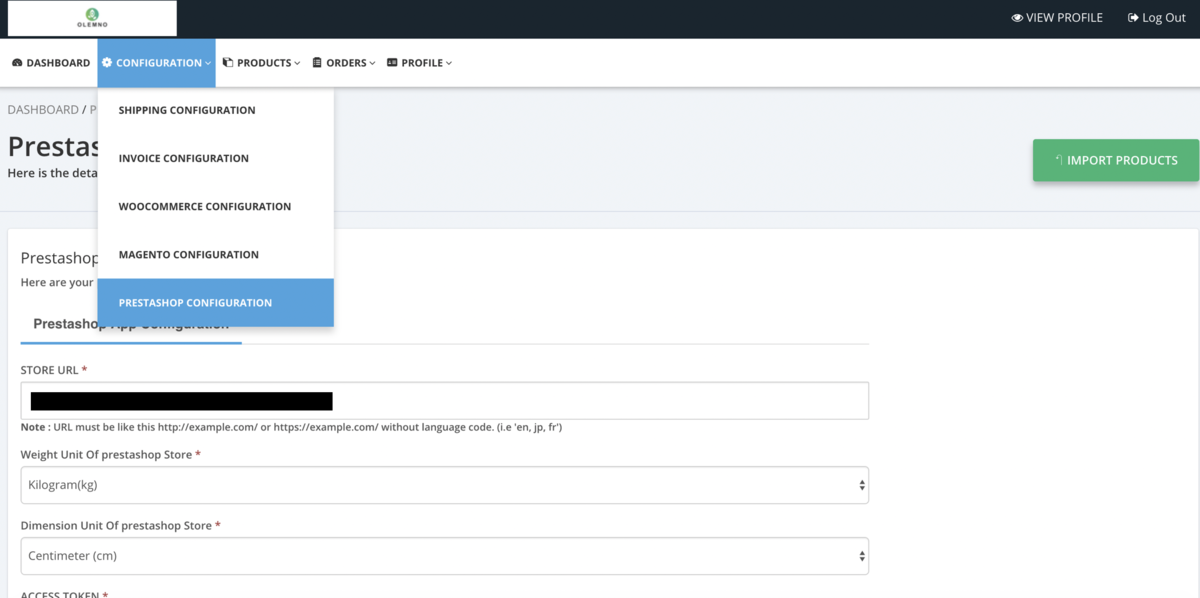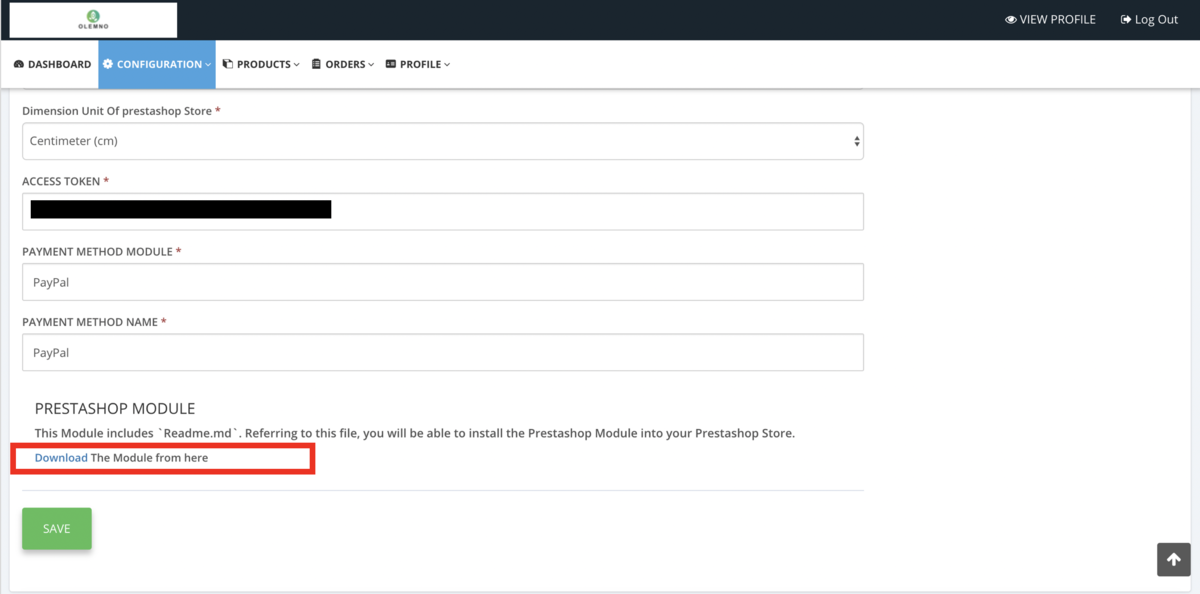 3. Now upload the module on PrestaShop and configure its details to initiate the synchronization.


Steps to Upload the Module:
Log in to PrestaShop.
Go to Modules.
Visit the Module Catalog and Click on "Install a Module".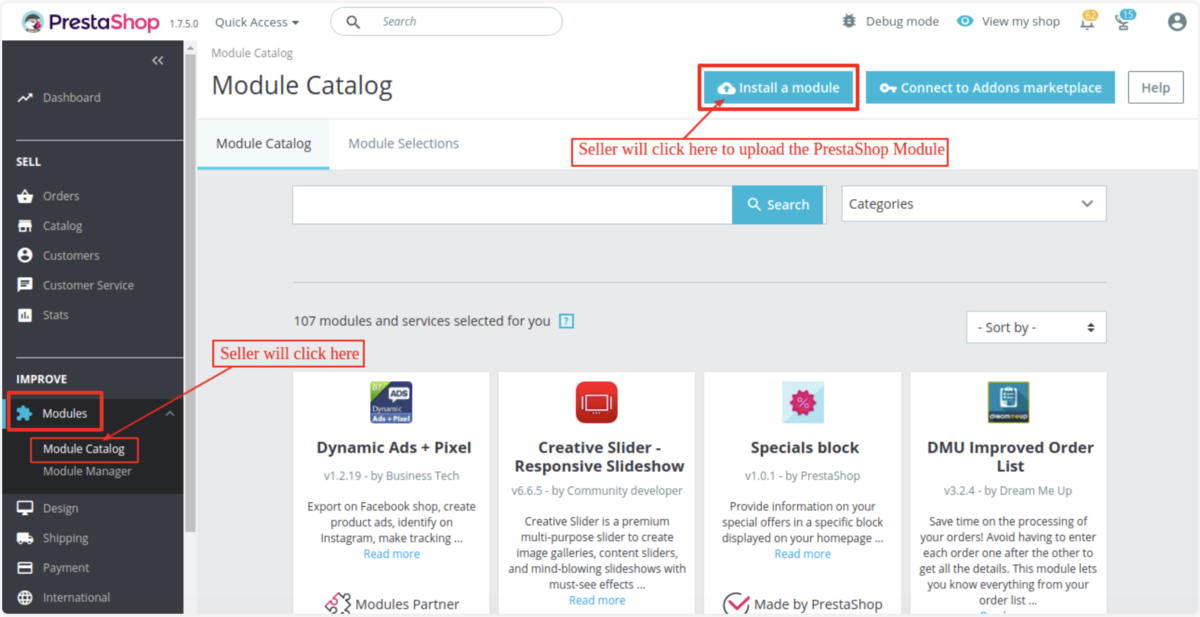 4.
Upload the Module and Configure it.
Go to Module Manager to configure the Module.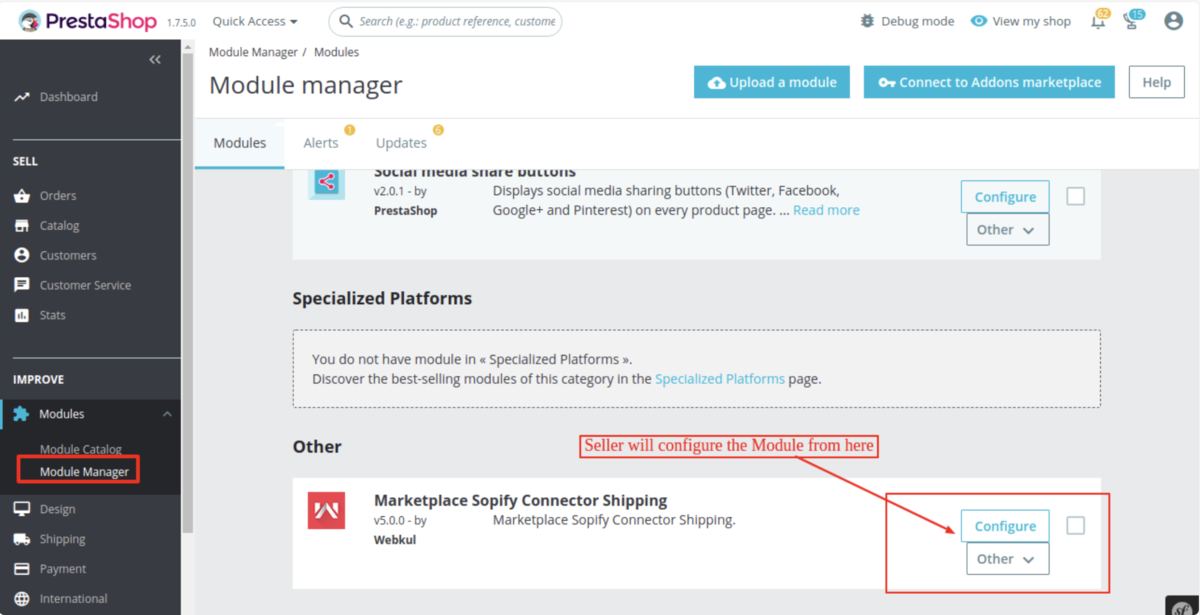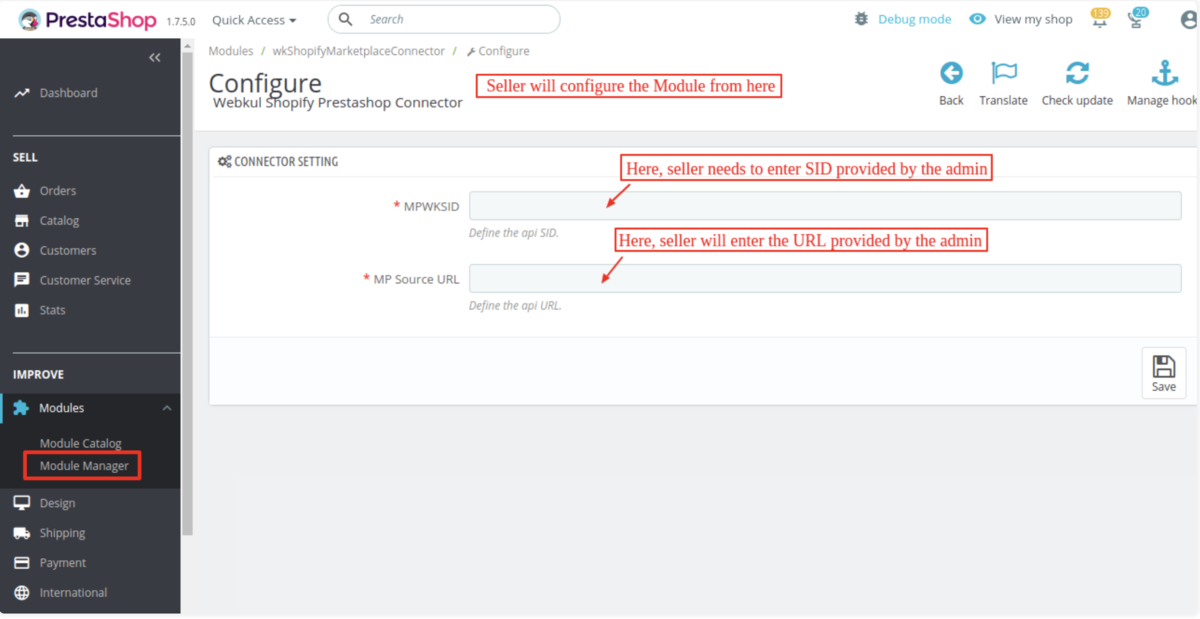 5. Now to upload the existing products to Olemno please follow the next steps.
Login to PrestaShop.
Go to Configure.
Go to Advanced Parameters.
Click on Webservice.
Click on "Add new Webservice Key".
Click on "Generate" button & assign all the permissions.
This way, you can generate the access token to make the synchronization work.
Make sure that you enabled the "PrestaShop Webservice" from the Configuration section.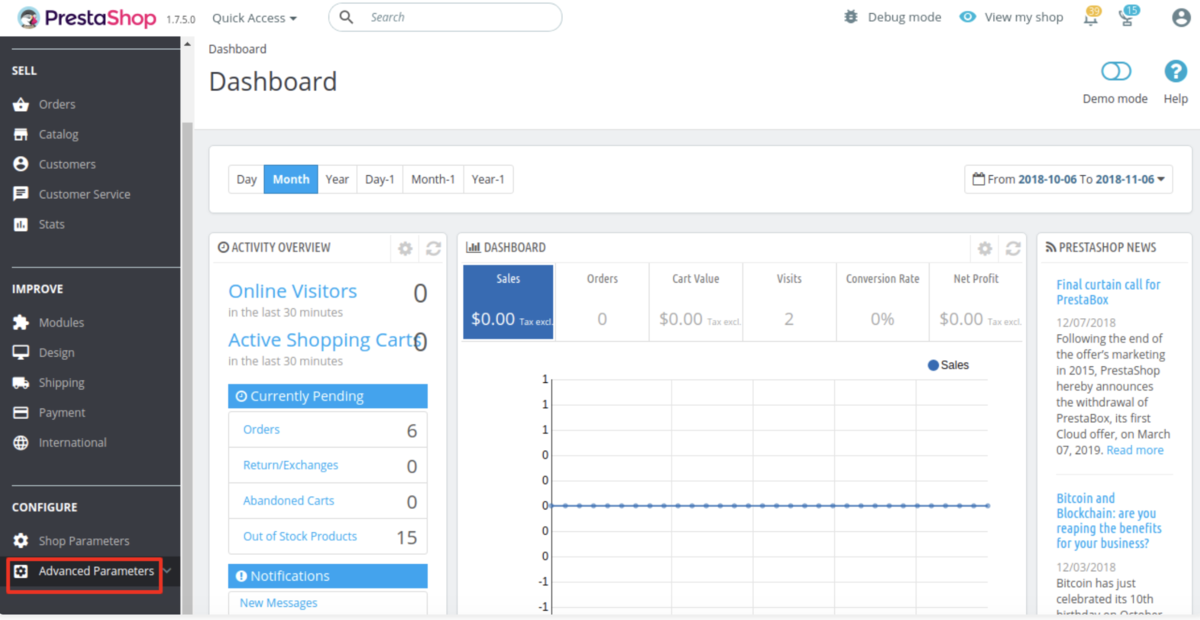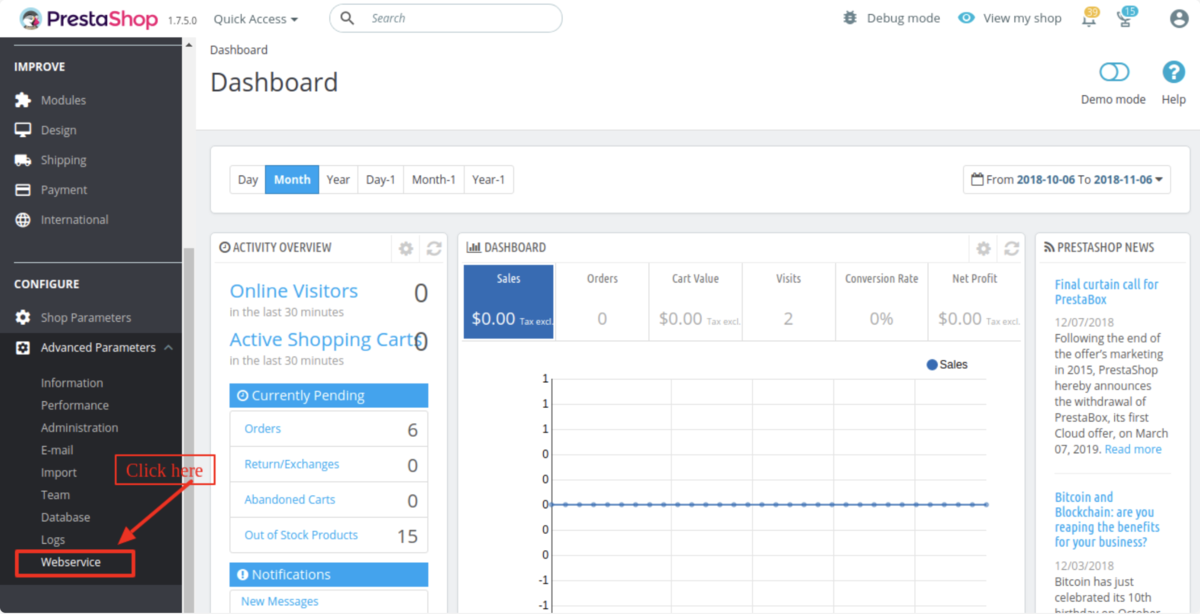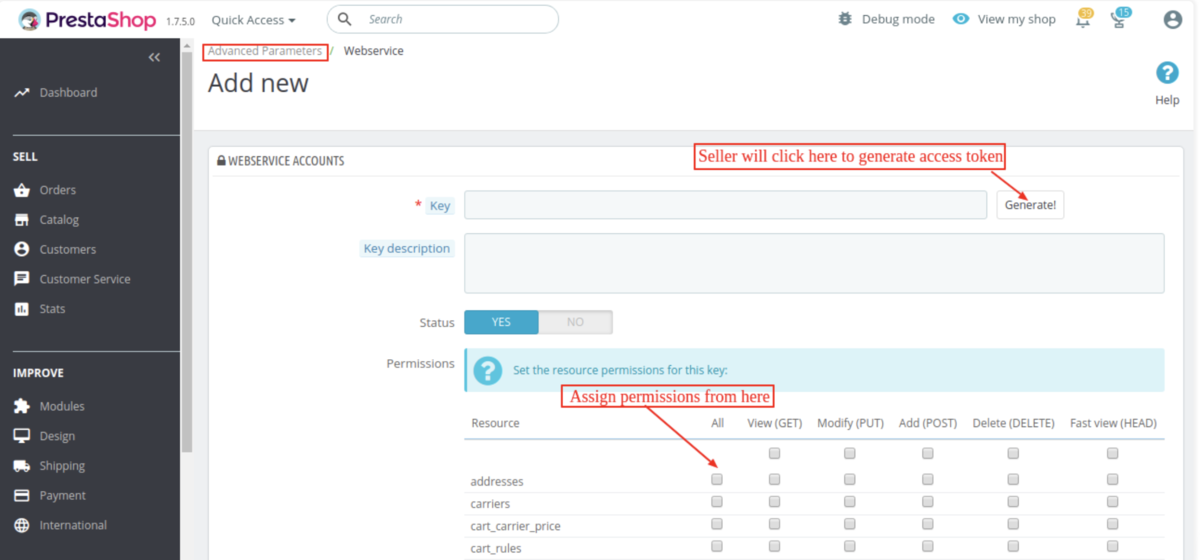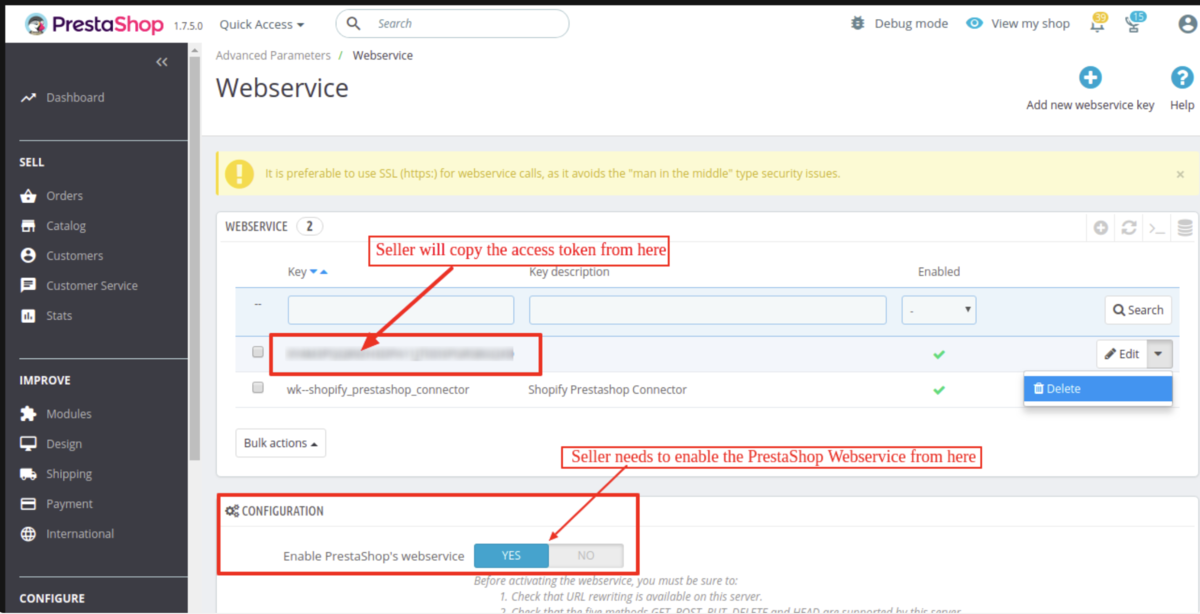 6. Now in the Olemno Backend application under the configuration and Prestashop configuration tab enter the URL of your PrestaShop.

Note:- URL added must be added without the language code and ending with a /
Enter the Weight Unit of your PrestaShop.
Enter the Dimension Unit of your PrestaShop.
Paste the access token generated earlier from PrestaShop.
Enter the Payment Method Name and Payment Method Module of your PrestaShop.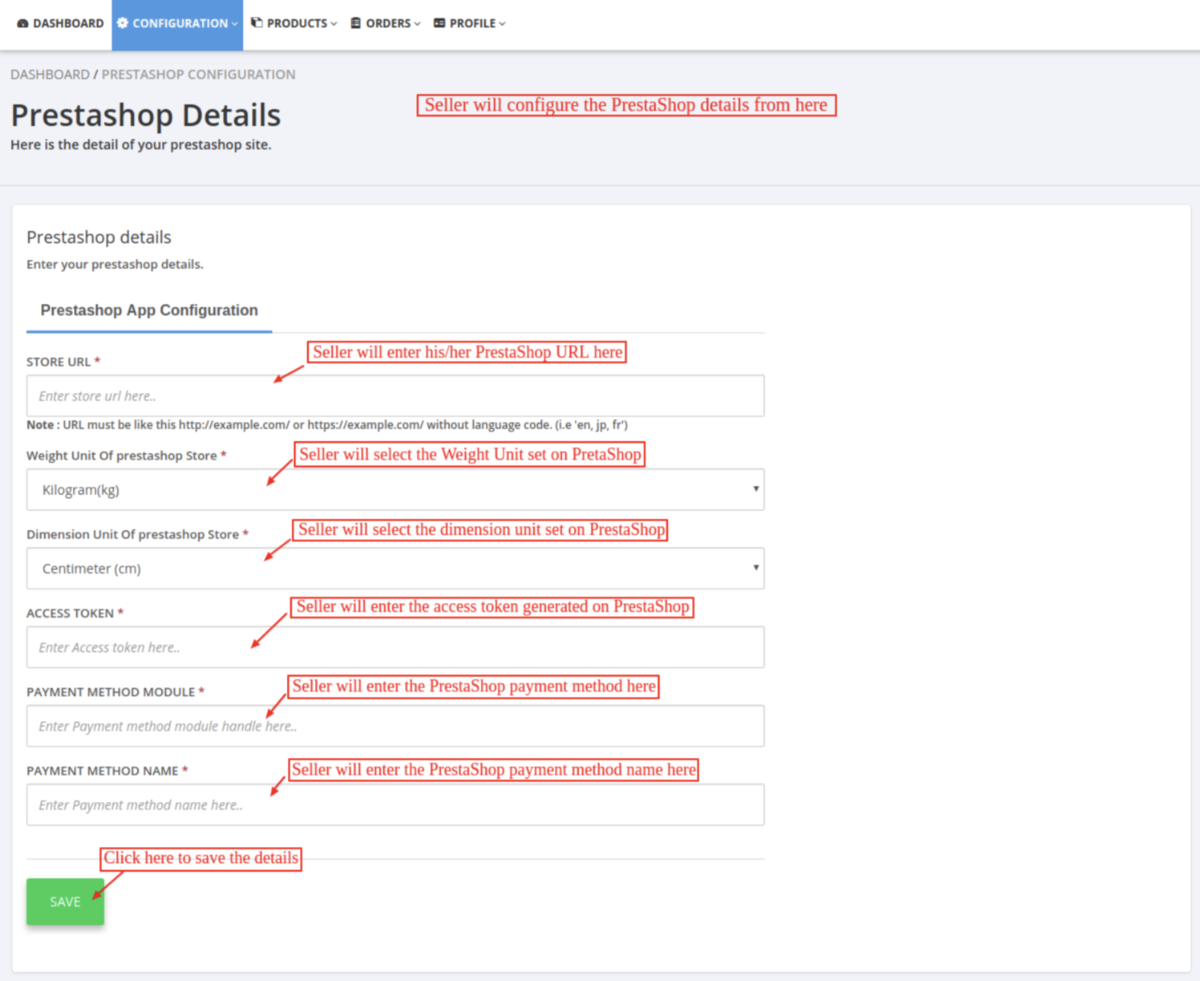 7. Now in the top right corner you will get the option to import products to Olemno.


You can import products using any of the three methods.


Method 1: By Selecting Duration
Using this method, you can select the From & To date and import the product between the chosen dates.


2nd Method: By Selecting Product ID
You can enter comma separated product IDs from your PrestaShop store and import them in one go.


Method 3: By Selecting Range
Using this method, you can enter the range of product IDs from your PrestaShop and import them.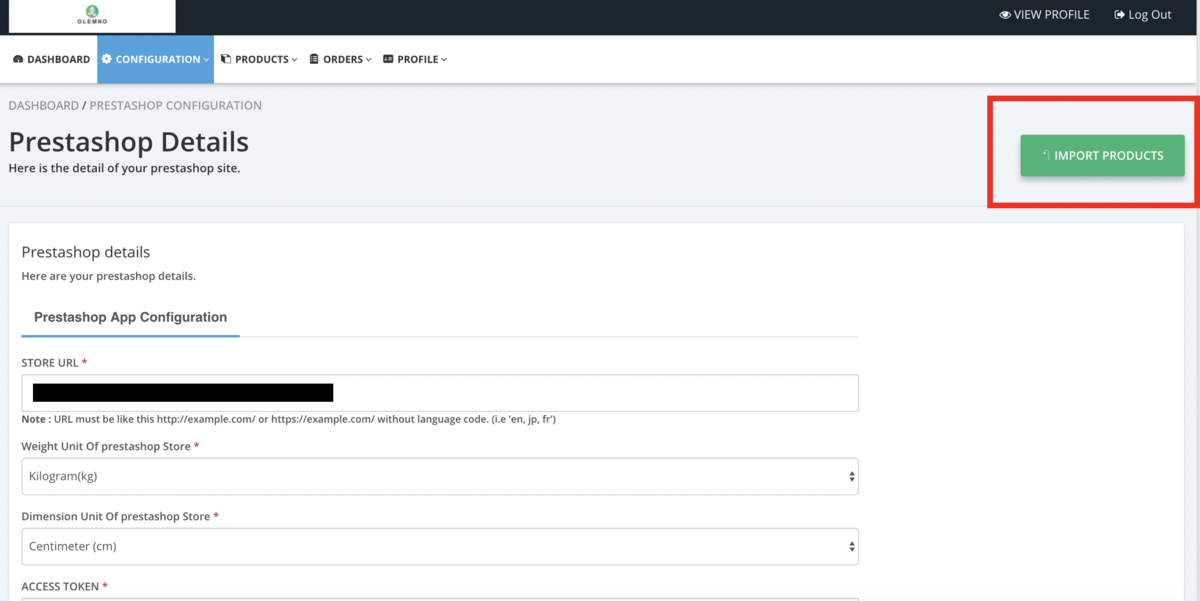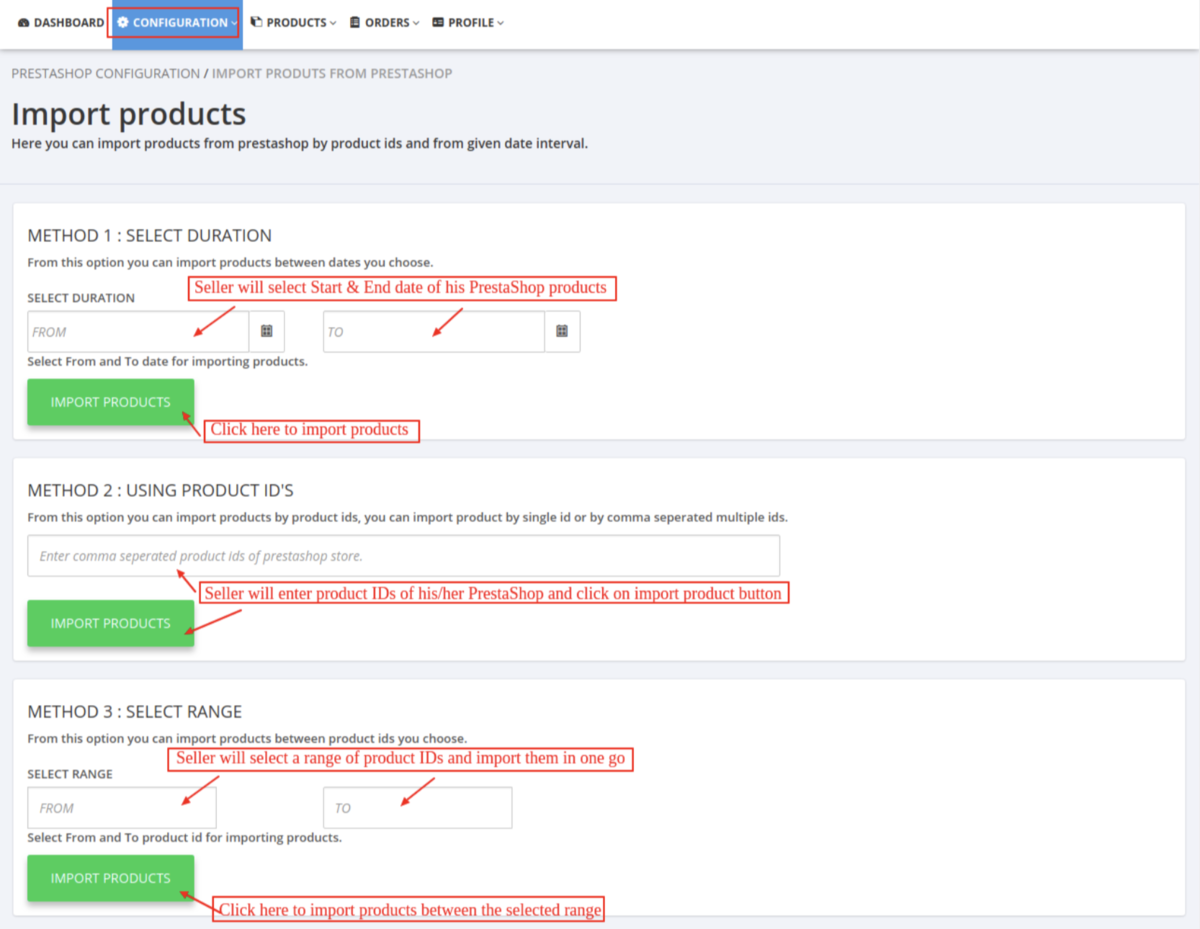 8. Now the imported products to Olemno will show in "Approval Pending" status at both the Olemno and your panel under the "Product Listing" tab.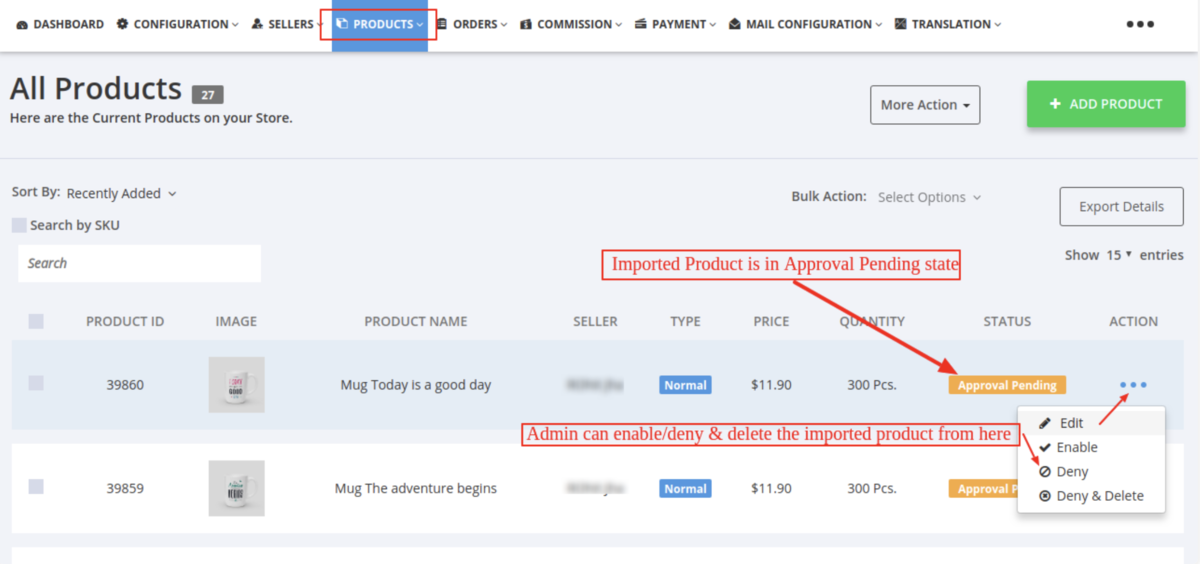 9. Once an order is placed on Olemno for one of your products, then the same order will be created in your PrestaShop. Accordingly, inventory will be managed at both the ends, so in your PrestaShop as well as on Olemno.


Once an order is fulfilled through your PrestaShop, the same will be fulfilled on Olemno.

Once an order delivered through your PrestaShop this will be updated on Olemno.


If an order is canceled or refunded on Olemno, the order state will be updated in your PrestaShop.
Some Limitations
You can only import Standard Products from PrestaShop to Olemno.
–Simple Product
–Product with Combinations
You can import maximum of 250 Products at once from PrestaShop to Olemno.
Variations should be less than OR equal to 100.
Also, option name should be less than OR equal to 3.
It is mandatory to enable the visibility of the product to available.
Tax & Discounts can't be managed.
The default currency set on Olemno and your PrestaShop should be the same.
It is mandatory to enable "Guest Checkout" on PrestaShop as customers purchasing imported products on store will be added as "Guest" on PrestaShop.