Getting Started on www.olemno.com
1. Welcome to Olemno!
2. Sign up to the Olemno back-end app via the link we sent you. Make sure the email address is identical to that of your original webstore's. This will grant you access to your individual Seller Portal.
3. You will start on the Dashboard Page. Here you can find an overview of your Sales, Statistics & Earnings.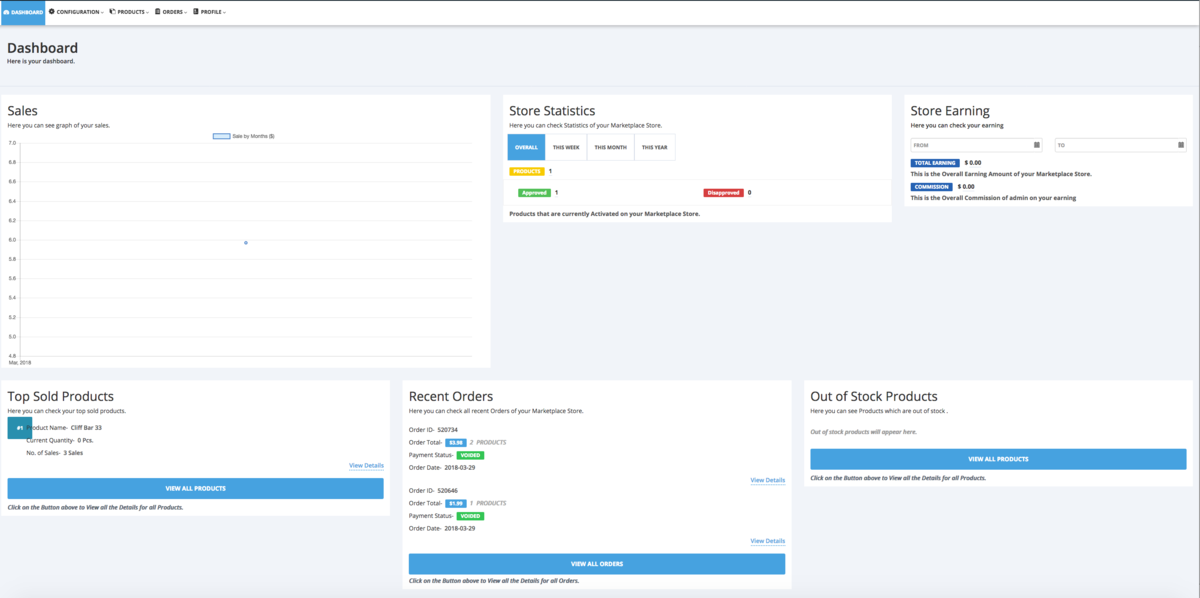 4. Set up your account first via the "Profile" tab in the top bar and the "My Account" button.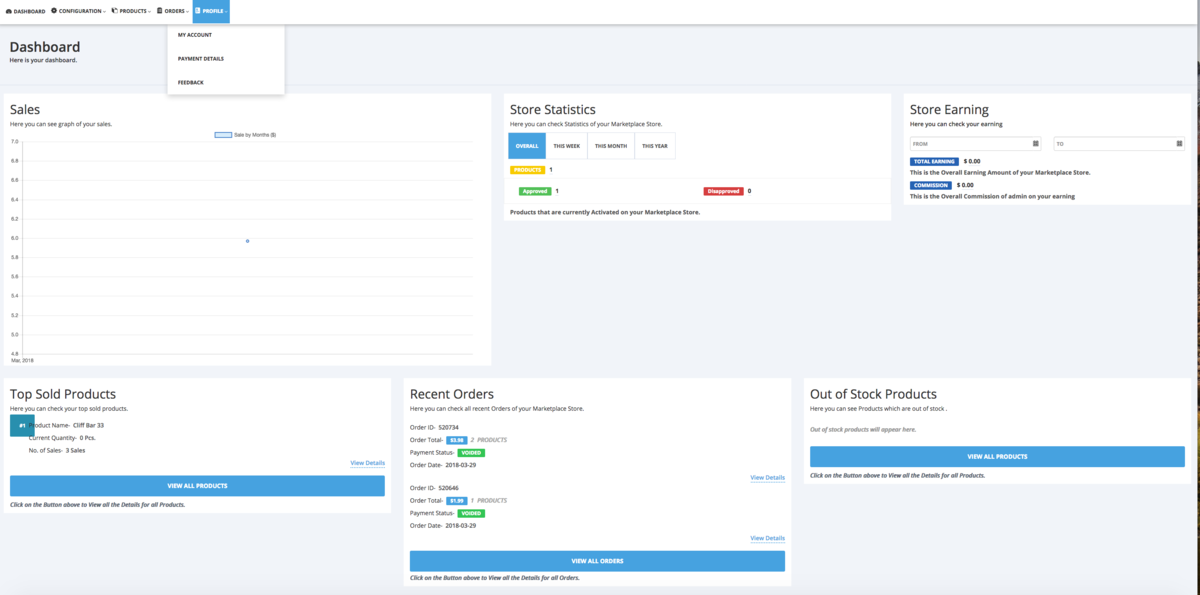 5. Fill out all Forms here. Don't hold back on the store description! We can use what you put here to create your own personalized seller page.
6. Next, fill out your payment details under the "Profile" tab in the top bar. This is important for us to be able to transfer funds to you.
7. Go to the "Configuration" tab in the top bar and set up your Invoice and Shipping configuration. Fill out all the fields in the Invoice form. This is
the information your customers will see when you send them an invoice.

Concerning the Shipping you can configure the shipping methods on the
basis on price or weight of the product. You can also add the range of shipping
for products along with the adding countries and enabling or disabling states
in that country as well as editing the shipping charges state wise.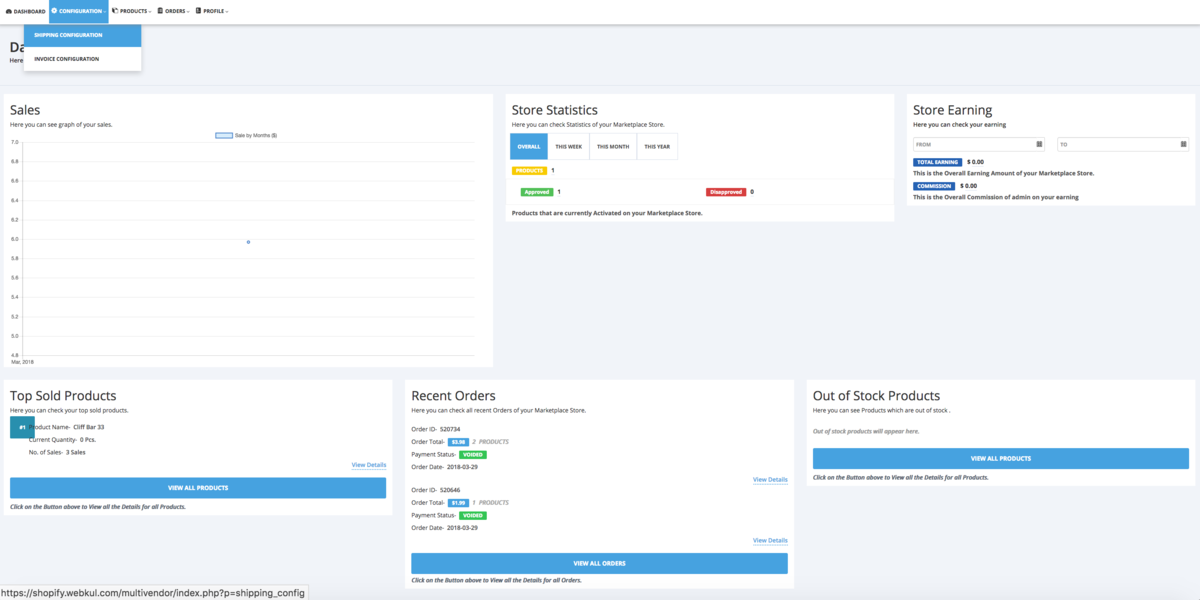 8. In shipping configuration there will be two options:
Marketplace Shipping and Customized shipping costs. It is important that you set the customized shipping costs as your default! Choose set as default for all products (old and new) in the pop-up screen. You can now set up your own shipping cost configuration by clicking on set range according to weight or price.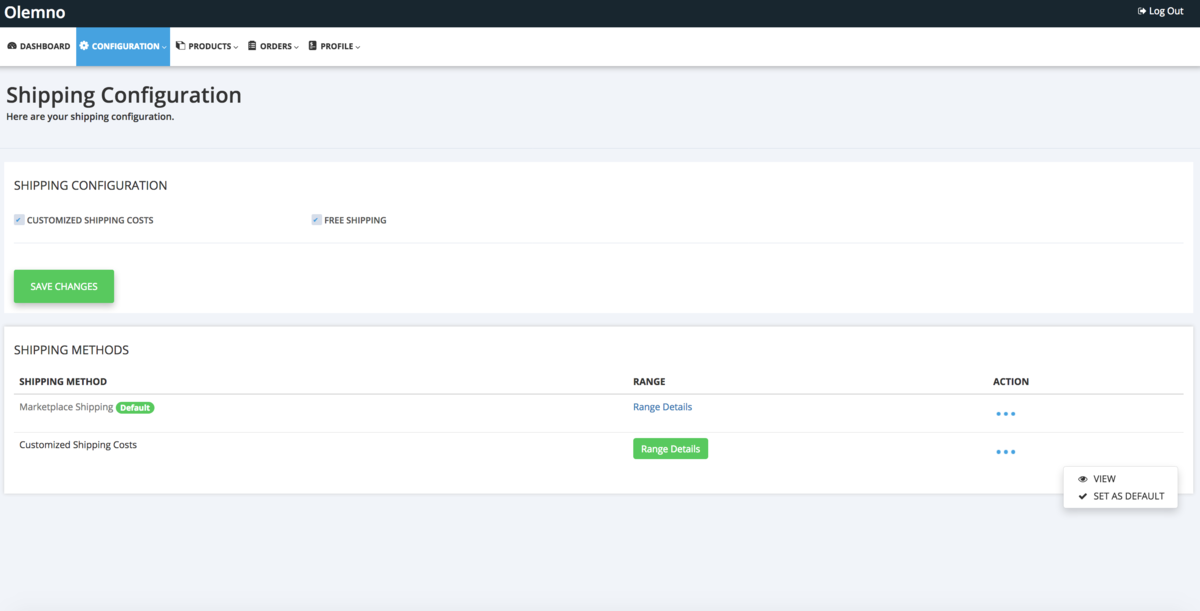 9. If you do not use one of these solutions please continue here.
When you start uploading your products to Olemno you can choose per
product if you would like to use your customized shipping configuration or have
the item shipped for free.
10. Under the "Product" tab in the top bar you can manage and upload your
products to Olemno. By selecting product listing you will see all of your products on Olemno.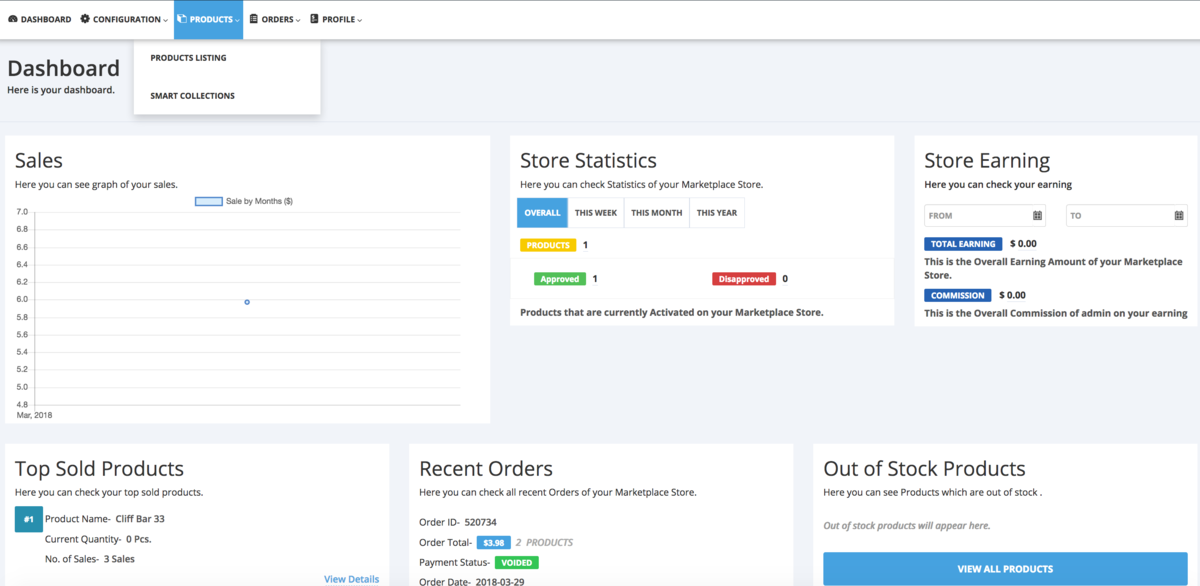 When you are using one of our integration solutions then please click the appropriate e-commerce platform your webshop is built on for further information.

Shopify
Magento
Prestashop
Woocommerce

11. By clicking on ADD PRODUCT you can upload an individual item on the next page. By clicking on the More Actions-button you can upload products by CSV or bulk edit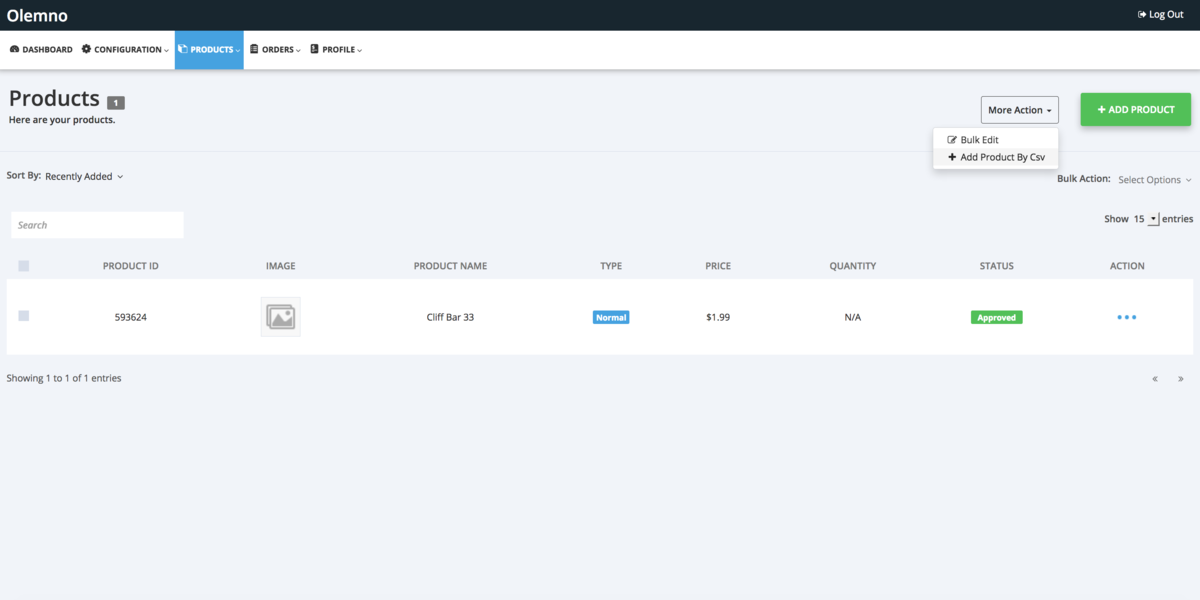 2. Under the "Products" tab in the top bar you can select and Smart Collections. These are the collections available on Olemno and what rules they abide by. An easy overview of the collections and how to tag your products can be found in the "
Available Collections, Product Types and Tags
" page. However we will always review this too so if you forgo this step it is no problem at all.
3. Under the "Orders" tab in the top bar you can review your orders and
payments. The order listing will display all ordernumbers, order dates, payment methods, payment status and fulfilment status. The individual orders can be viewed by clicking the action button on the right. Data can be exported in CSV format by clicking the export button.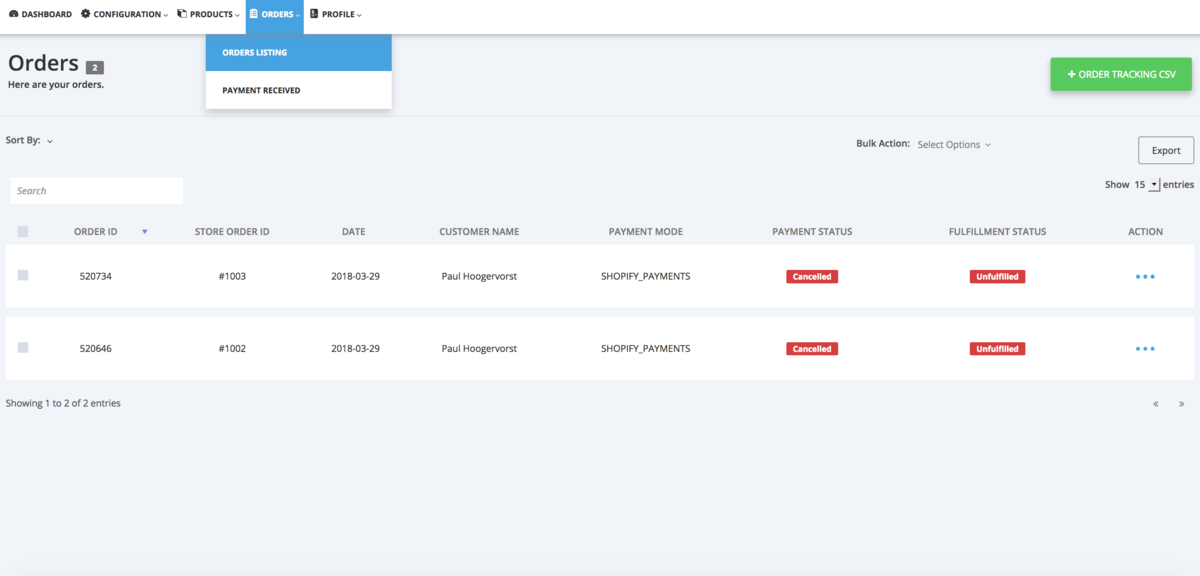 15. In case there are remaining questions or suggestions please contact us at info@olemno.com