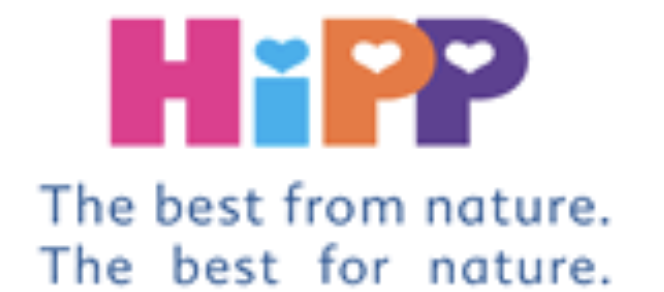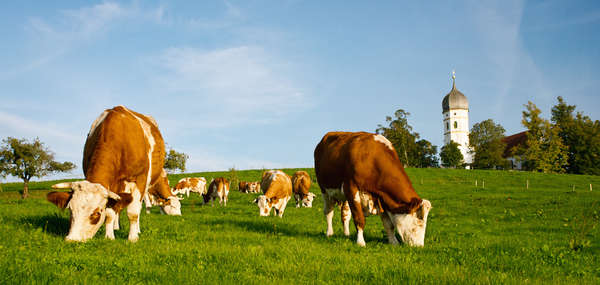 HiPP´s formula is made with only organic ingredients, free from pesticides, herbicides, GMO ingredients, antibiotics, hormones or artificial and synthetic ingredients.

HiPP Formulas are wheat, gluten and peanut free and without added sugars like corn syrup, rice syrup, glucose syrup or fructose.

HiPP carries a special collection of formula specially designed for babies with Reflux, Colics, Hypoallergenic, and combiotics.
About HiPP
HiPP has stood for ecological agriculture and sustainable values for over 50 years. The company works closely with environmental and ecological organisations, supporting a future free from genetic engineering and playing an active role in the "Biodiversity in Good Company Initiative" to protect biodiversity.

HiPP was the first major European food producer to introduce an EMAS-based environmental management system, and continuously improves its eco-balance. Since the system was implemented in 1995, the company has succeeded in reducing its water consumption by two-thirds and its energy consumption by over one-half. 97 per cent of all waste is now recycled, and the HiPP sites in Germany, Austria and Hungary operate carbon-neutrally even though production has doubled and the company's product range has expanded to over 260 different products.
Organic
Stricter than EU organic regulations: The HiPP Organic Guarantee stands for purest quality.

Babies and toddlers are highly sensitive, so organic food is the ideal choice for their diet. However, statutory organic quality marks alone offer no guarantee that raw materials are genuinely free from pollutants.

For this reason, HiPP subjects their products to extremely rigorous testing, applying standards that extend beyond the legal norm for organic foods. Raw materials receive their first inspection from straight after delivery. If their inspectors have any complaints the goods are not even accepted.

The objective is to use only the purest ingredients, so HiPP analyses them for traces of over 1,000 different substances. Only the products that pass the comprehensive inspection system earn the HiPP Organic Seal of Quality and end up in their jars.
Browse the HiPP Collection
Shipping & Returns
Shipped directly from Germany.

Shipping will take about 10-16 days for now. We are working hard to cut this time in half.

Expiration dates are far into the future.

If there are any issues or questions please let us know at info@olemno.com

Instructions for HiPP Organic Infant Milk Formula Stage 1:
Sterilize everything. Wash your hands thoroughly.
Consider using boiling water for 3 to 5 minutes.
Boil new clean water.
Do not use microwaved, artificially softened or repeatedly boiled water.
Do not use breast milk, carbonated, alkaline or "baby" water.
Cool the water approximately to optimal mixing temperature: 122 F / 50 C.
According to the feeding guide, fill 2/3rd of the bottle with the appropriate amount of water.
Using the measuring spoon provided add the correct number of scoops (refer to the feeding guide - this is generally 1 scoop per 1 fluid ounce of water).
Level each scoop for accuracy. Consider using a Powder Nest or a clean dry knife.
Do not compress the powder.
Close the bottle and shake well until thoroughly dissolved (more than 15 seconds).
Add the remaining necessary water and shake lightly again until solution is evenly distributed and diluted.
Cool to drinking temperature: 98.6 F / 37 C. Consider holding the bottle under cold water.
Always test the temperature.
Ready to feed!