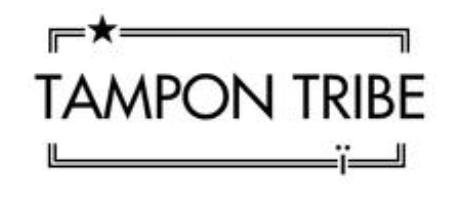 About Tampon Tribe
CERTIFIED ORGANIC, GOTS, ICEA.
TT's cotton is grown with extreme care and to the best natural international certified organic standards, which means everything from the soil, to water use, and of course chemicals (of which there are none), is strictly monitored and regulated. It also means that all stages of production are carefully monitored as well. (GOTS: Global Organic Textile Standard, ICEA: European Eco/Bio Standard)


TOXIN FREE. HYPOALLERGENIC, CHEMICAL FREE, AND 100% ORGANIC COTTON.
TT's tampons are encased in fine a 100% organic cotton veil to avoid fibres staying in our bodies. Their pads and pantyliners have the 100% organic cotton cover woven into the organic padding, so nothing comes loose or gets messy. They are chlorine bleach and dioxin free. There are no glues, synthetics, perfumes, bleaches or dyes used in our products.


PLASTIC FREE.
TT don't use plastic. Their "twist" applicators are a smooth biodegradable, comfortable, and compostable cardboard, their wrappers are paper, and their packaging is burlap and recycled paper. The pads and pantyliners are wrapped in a compostable starch film, and a biodegradable polymer adhesive makes them stay in place.


COMPLETELY COMPOSTABLE.
Everything TT uses is compostable so we can limit the effect we have on our environment and the Earth.


CUSTOMIZED SELECTION TO MATCH YOUR FLOW.
Every body is different. You select what is right for you. Go with tampons, pads or pantyliners. Choose them all or mix them up together!


ACCESSIBLE TO ALL WOMEN.
It is TT's mission is to make organic tampons and pads affordable and accessible for everyone. So they do everything they can to keep the prices as low as possible. No woman should be forced into using toxic products because she can't afford or doesn't have access to an organic option.


SOCIALLY RESPONSIBLE.
For every month bought, TT gives a day pack of feminine hygiene to homeless women on our streets. TT is also creating an awesome team by employing people who haven't had the same access to education or opportunity in our community. Underserved populations need our help, and we are better thanks to them.


Browse the Tampon Tribe Collection